Reserve your organically raised Thanksgiving Turkey here!
Lone Willow Ranch Turkeys - We start our turkeys in early March to be ready by Thanksgiving. We raise broad breasted heritage turkeys. The males can end up weighing 30 lbs dressed. Pick up at the ranch only. We started raising turkeys a few years ago and found them to be very enjoyable. We get them when they are just a day old.  We have to be very careful in their care the first few weeks; we have to teach them how to eat and drink. It is very important that they have a safe and warm environment. Once they are old enough we take them to the pasture so they can get plenty of sun, air and exercise.  They are feed the excess milk and produce from the farm.  They love tomatoes but we make sure they get top quality organic grain that we grow on the ranch as well. The turkeys can weigh as much as 30 pounds once finished.

Lonewillow Pork featured at
---
Great Lonewillow Ranch pork sausage available NOW at
The Local Butcher Shop


Lonewillow Sausage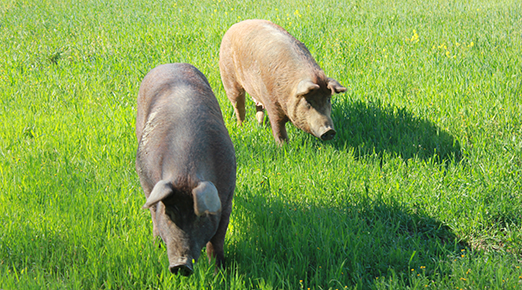 Happy Pigs!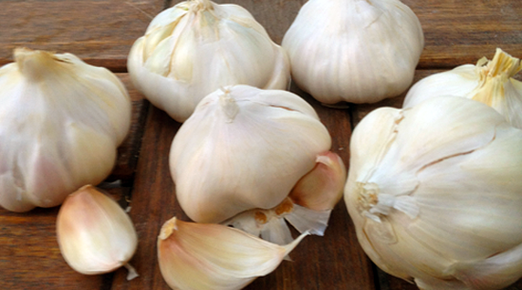 Organic + Garlic = Orgarlic
Organic Garlic- Lone Willow Ranch
We grow our garlic along the San Joaquin river the soil, which is a light, loamy type dirt, so it grows excellent garlic with big tops and bulbs. It's planted in the fall, when the weather starts to cool down. We grew a cover crop or a small grain, the year before, to give the soil a rest and a rotation to build up organic material for the garlic crop. We use the soft neck type garlic. California white grows well in our area and enjoys the mild winter and good rainfall. The cloves have nice size, color and tasty flavor for adding to all types of cooking. Enjoy our garlic! we really do.
Just work your soil space out 4-5 inches and plant. In a few weeks, sprout will reach for the sunlight and tops will grow. A few bulbs will give use 20' or more. Good luck and enjoy the Lone Willow Ranch Garlic!
| | |
| --- | --- |
| 1 lbs California White Softneck Garlic | 5 lbs California White Softneck Garlic |
| | |
Affiliations
---
As a long time organic farmer, I have spent many years on multiple boards - 6 year board member of Organic Farming Research Foundation (OFRF), past president at California Certified Organic Farmers (CCOF) Fresno/Madera/King/Tulare chapters, and past president and still board member of Slow Food Madera, for which we organized the very first event "Tomatoes' Night Out". I have greatly benefited from all the discussions, projects participations and friendships that have resulted from belonging to such groups of enlightened individuals, whose energy towards worthy missions of sustainability, and respect for the environment, has inspired me to keep working towards those shared goals. The 20th anniversary of our organic certification has reenergized me to keep working with those like minded friends and to keep producing the best foods our farm can raise.